Quick Links to Printable Forms
The Health Office
3 months ago
Meet our Nurses
School nursing, protects and promotes student health and supports academic success. School nurses, work diligently to bridge health care and education, provide care coordination, advocate for quality student-centered care, and collaborate to design systems that allow individuals and communities to develop their full potential.
Immunizations
3 months ago
2018-2019 Immunization Requirements
Religious Objection Form
*must be completed each school year.
**Coming Soon
Medical Exemption Form
*must be completed each school year.
**Coming Soon
303 E Hefron Street
Washington, Indiana 47501
812-254-8666
For more information about county health services, including Immunization Clinic Locations and Dates, please click the link above.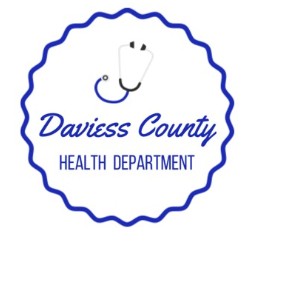 THE CHILDREN AND HOOSIERS IMMUNIZATION REGISTRY PROGRAM (CHIRP)
The Children and Hoosiers Immunization Registry Program is an online system maintained by the Indiana State Department of Health that stores and updates immunization records of both children and adults in Indiana. This registry provides an excellent method of tracking student immunization history, and enables school nurses and others to easily check on the immunization status of students. The registry is currently available to the Indiana State Department of Health, the immunization data registry of another state, a healthcare provider, a local health department, an elementary or secondary school that is attended by the individual, a child care center, and the office of Medicaid policy and planning or a contractor of the office of Medicaid policy and planning. I.C. 16-38-5-3. Engrossed Senate Bill 219 would add a provider's designee, a child placing agency, and a college or university that is attended by the individual to the list of persons to whom the immunization information may be released.
Barr-Reeve Community Schools encourages parents to give the school nurse permission to release information about your child's immunizations.
If you have questions, please contact the school nurse.
CHIRP IS AN INNOVATIVE ONLINE SYSTEM THAT STORES AND UPDATES IMMUNIZATION RECORDS OF BOTH CHILDREN AND ADULTS IN INDIANA.
It is confidential and secure
It helps determine when patients are due or overdue for vaccinations based on up-to-date guidelines with immunization forecasting
It reduces under and over immunization of patients by viewing consolidated immunization records from multiple providers
It helps notify patients of recommended vaccinations using a Reminder/Recall feature
Doctor's offices can print Official Immunization Cards for school, day care, or camp registration.
Medications
3 months ago
Medication in Original Container with Student Name
Instructions for administration of medication
Parent/ Guardian Signature and Date
1. ALL medications, both prescription and nonprescription, must be transported to and from the Health Office by a parent or guardian. Students are not permitted to have medications in their possession.
2. Original Container: ALL medication must be in its original container.
3. School Permission to give medication: Medication must have a written doctor's statement or current prescription (label on container) indicating that the medication is to be taken during school hours. Physician orders may be faxed to the school nurse at 812-486-2336. All medications will also require a signature from the parent/guardian giving permission for the school to give the medication. It shall be the student's responsibility to come to the nurse's office to receive the medication at the designated time.
4. Over the counter medication (Acetaminophen, Motrin or Tums) may be given if needed and based on the nurse's assessment if a parent consent is on file. Primary/Elementary students, parents will be called for verbal permission to give medication if needed based on the nurse's assessment.
5. If a medication is to be discontinued, the parent should notify the school nurse by phone or provide a written note of request.
6. Student possession and self-administration of emergency medication is permitted for student with medical conditions. An annual written authorization must be received from the parent and physician stating the nature of the disease and that the student has been instructed in how to self-administer the medication.
7. Medication Disposal: At the close of the school year, ALL medication should be taken by the student's parent or designated adult. Any medication remaining will be destroyed.
Illness 
3 months ago
First Aid and Illness
The school nurse is available for accidents, medical emergencies or when children become ill in school. Parents/Guardians will be notified in the event of any illness or injury that either requires follow up by your child's doctor or that prevents your child from participating in the normal school day. You will be notified for fever, vomiting, moderate to serious injury, disease or condition requiring immediate dismissal or health care provider follow up.
Fever
Please keep your child home if he/she is experiencing fever greater than 100*F. He/She should be fever free or without fever greater than 100*F without fever reducing medications for 24 hours before returning to school. Examples of fever reducing medications include Tylenol/Acetaminophen, Motrin/Ibuprofen, etc.

Vomiting/Diarrhea
Please keep your child home if he/she is experiencing vomiting or diarrhea. He/she should be free of vomiting/diarrhea for 24 hours before returning to school.
Other
There may be other contagious conditions such as chickenpox or pink eye where students should NOT come to school and/or return to school until cleared by medical professional.
*** It is always a good idea to request a doctor's note when visiting the doctor/missing school. Those notes can be brought to the office staff when returning to school. ***






Contact Information
Please make sure the school has your most current contact information and phone numbers where you can be reached during the school day.
Chronic Health Conditions
If your child has a chronic health condition, it is important to discuss and design a personalized plan of care for your child. Please contact the school nurse. Always notify the school nurse of any change in your child's condition/medications.
Asthma affects more than 26 million Americans. It is a chronic disease that causes your airways to become inflamed, making it hard to breathe. Click here for more information.
Epilepsy is a common disorder of the brain that causes recurring seizures. Epilepsy affects people of all ages, but children and older adults are more likely to have epilepsy. Click here for more information.

Food allergy is a serious and potentially life-threatening medical condition affecting 32 million Americans. One in every 13 children has a food allergy—that's about 2 in every U.S. classroom. Click here for more information.

No two people manage their diabetes in the exact same way. Some students get their insulin using a syringe and vial, others use insulin pens, and still others have insulin pumps. Click here for more information.

Cystic Fibrosis
Plan of Care
Cystic fibrosis is a progressive, genetic disease that causes persistent lung infections and limits the ability to breathe over time. Click here for more information.

Dietary Restriction/ Special Dietary Needs
If your child has an intolerance or will require special dietary needs while at school, please complete this form (coming soon) and contact the school nurse to review and design a plan of care for your child.
Head Lice (Information Coming Soon)


Menigococcal Disease
Meningococcal meningitis and certain bloodstream infections can be caused by a bacterium called Neisseria meningitidis. Infections caused by this bacterium are serious and can quickly turn critical, leading to brain damage, hearing loss, and even death.


Human Papillomavirus (HPV)
According to the Centers for Disease Control and Prevention (CDC), the human papillomavirus (HPV) causes more than 26,000 new cases of cancer in U.S. men and women each year, including cervical and oral cancers. Many of these cancers can be prevented with a safe, effective vaccine that is available to boys and girls starting at age 9. Indiana Code 20-34-4-3 requires that the Indiana State Department of Health make you aware of HPV, its link to cancer, and the available vaccine.